Square Yard Carpet
Why choose an area rug?
Area rugs can change the feel of a space in minutes—allowing you to complete a full room makeover with ease. Rugs look great layered over carpet or adding warmth and softness to hardwood, laminate, vinyl, and tile. An area rug can brighten any room in the house, adding color and style. When you shop, you'll find many shapes and sizes, patterns, and prices so you can find the perfect rug for you.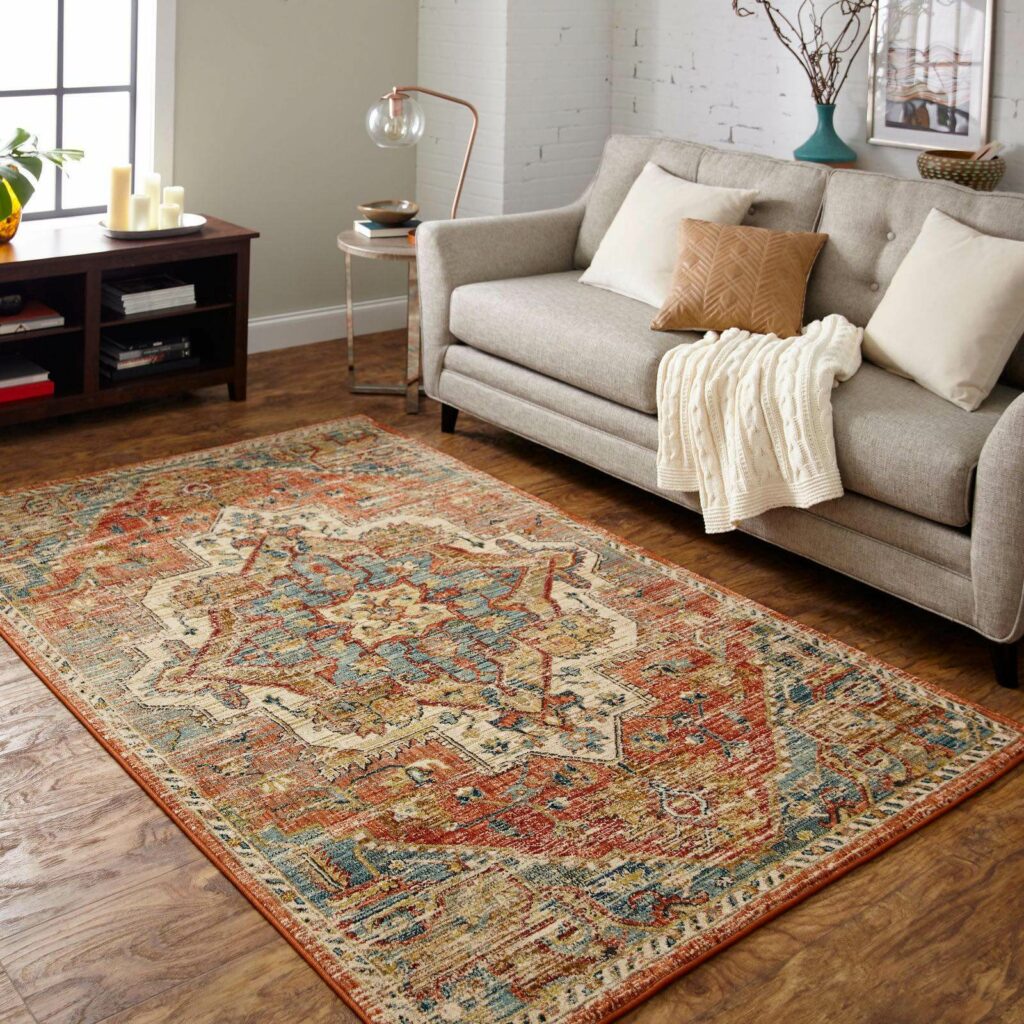 About area rugs
Area rugs are the finishing touch to any room, adding style while protecting your hard surface floors underneath. Available in a variety of styles, colors, designs, patterns, textures, shapes, and sizes, area rugs add comfort and warmth to your space. They can serve as a design element or focal point of your room or they can be a background element. Rugs can be changed out each season or as often as you want to refresh the look of your room.
Let us help you get started
Area rugs are the finishing touch to any room, adding a pop of style, color, and texture. At Square Yard Carpet, we offer a large selection of area rugs perfect for any home.